Model Features of the 2022 Genesis G70
There are many aspects of vehicles that should be taken into consideration when finding that new car. These days, there is so much to consider, but we narrowed it down to a few of the strongest points: versatile performance, comfortable designs, smart technology, and unbeatable safety.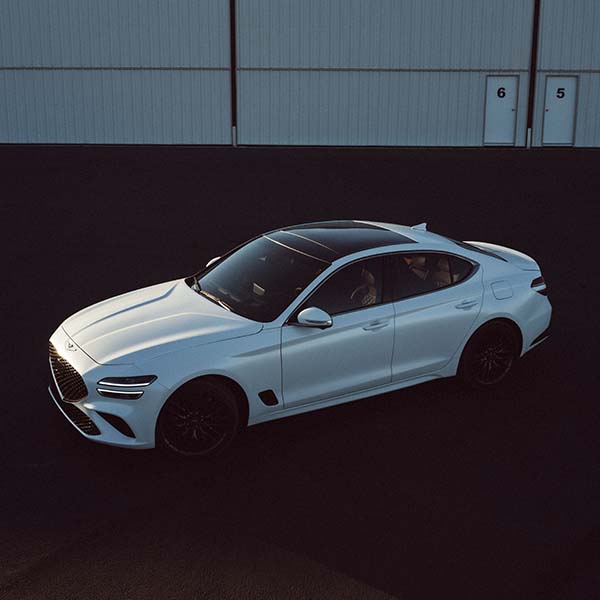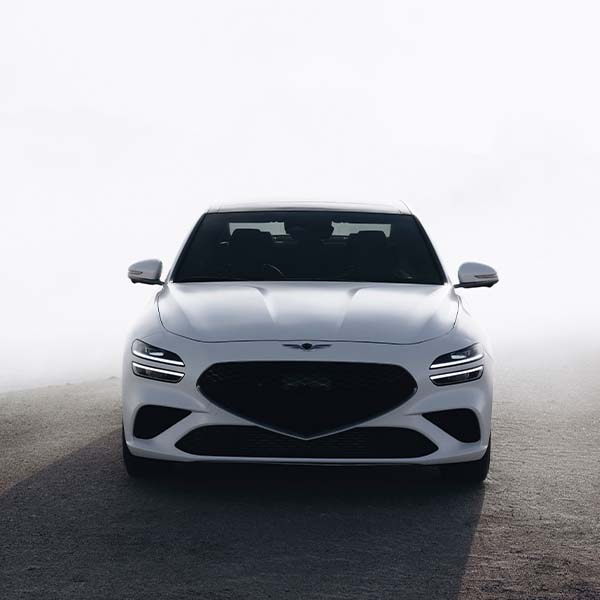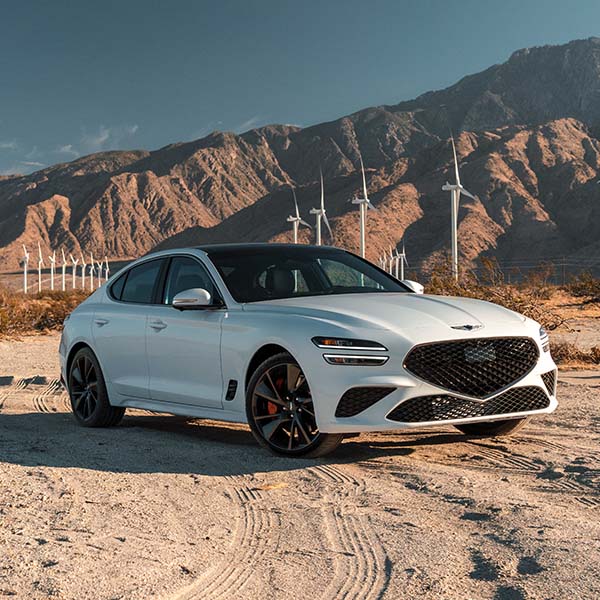 The 2022 Genesis G70 is one of the best vehicles on the market right now. There are many options available for this vehicle that can be viewed here, but in this information, we will discuss the baseline model and only mention some of the advanced trimline features. So, let's take a look at some of its best features!
What Safety Features are Available with the 2022 Genesis G70?
The cargo you are transporting, including yourself and your passengers, is the most crucial thing while traveling on today's roads. In the IIHS top safety pick 2022 Genesis G70, safety is front and center. Standard Forward Collision-Avoidance Assist with Lane Keeping Assist Standard Blind-Spot Collision-Avoidance for peace of mind on your everyday commute. An optional Blind-Spot View Monitor is also available to help in higher-speed traffic situations on the highway. While the Available Safe Exit Assist is there to alert you of incoming traffic while trying to exit your vehicle. Tired of fumbling with your charging cable while driving? The 2022 Genesis G70 offers QI charging capability for a more simplified drive. Talk to your trusted Genesis dealer to help you build the best vehicle for you and your family!
What Technical Features Come with the Genesis G70?
The 2022 Genesis G70 brings cutting-edge technology that provides increased comfort that any car buyer should be looking for! Some of the available features on the Genesis G70 include an impressive Standard 10.25" Touchscreen Navigation System. A powerful Lexicon® 15-speaker Audio System is also available for crisper sound quality. An optional Heads Up Display is also available to better keep your eyes planted on the road while accessing vehicle functions. Speaking of cool! The 2022 Genesis G70 offers a Surround View Monitor that gives you a 360-degree view of the vehicle to see all its surroundings. Still, when buying a vehicle, you should consider all available options to make your life easier and safer on the roads you drive every day.
What Performance and Efficiency Options are Offered with the 2022 Genesis G70?
The 2022 Genesis G70 is as powerful as it is stylish. Behind the wheel of the 2022 G70, you'll enjoy precise steering and the smooth composure of the advanced suspension system. The 2022 Genesis G70 offers a powerful engine that will make every driver happy. The engine is a 2.0-liter Turbocharged Inline 4 cylinder with 252 HP and Sport and Drive Mode that gets an estimated MPG 21 City 31 Hwy. It is plenty powerful for running errands through town and should help you get the job done when running from place to place. Talk to our expert service professionals at Genesis of York for advice on how to outfit your G70 to work best with your lifestyle.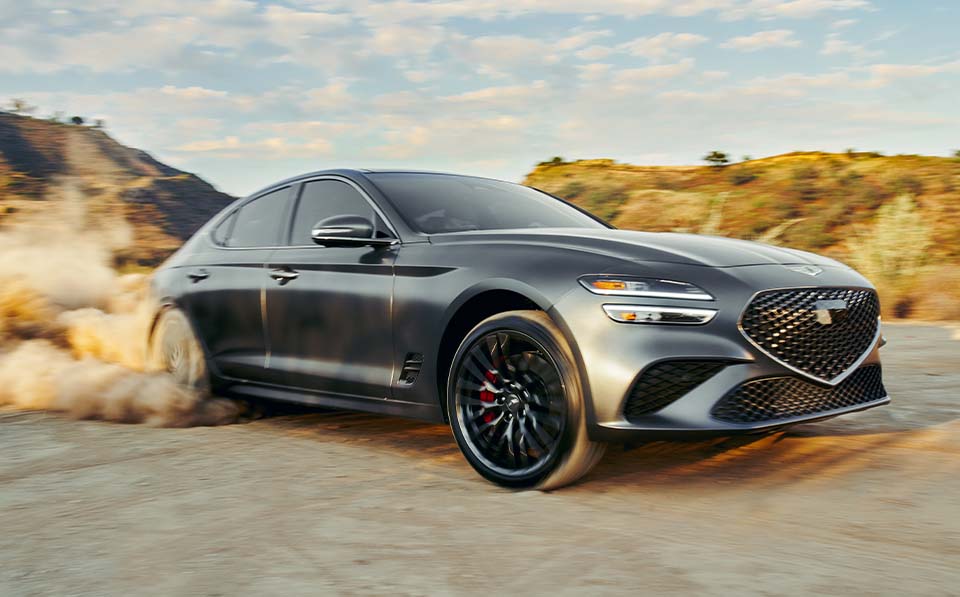 Additional Images of the 2022 Genesis G70