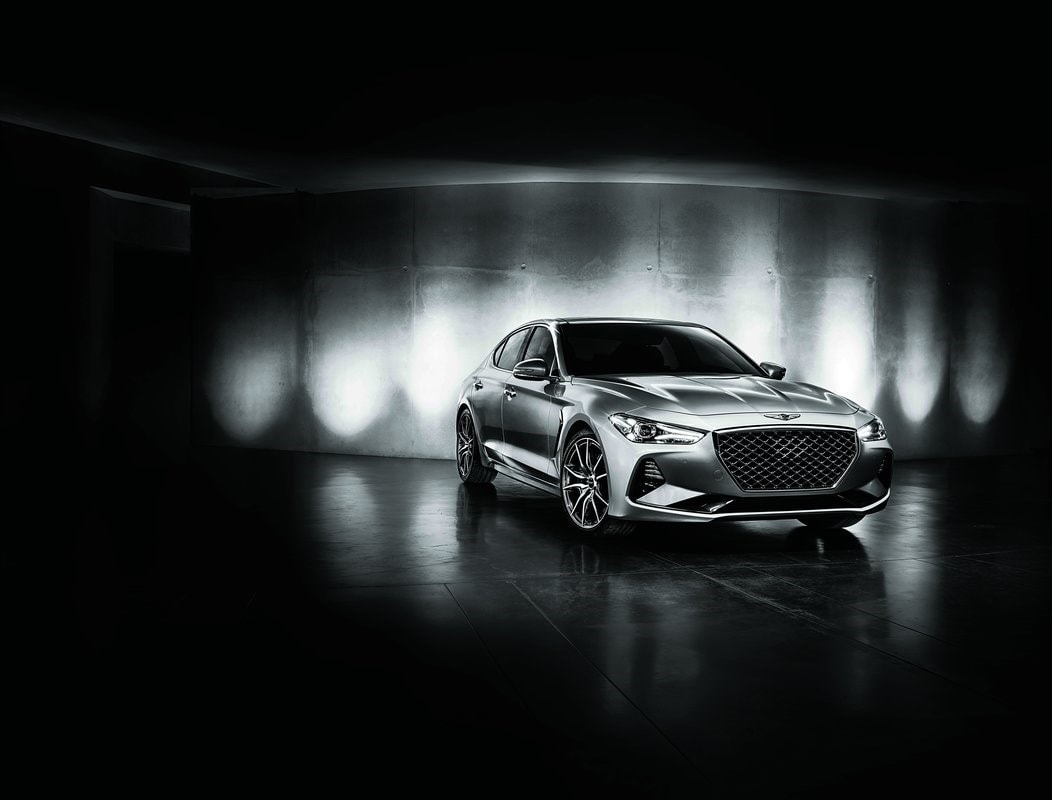 2019 Genesis G70 In York PA | Near Lancaster and Harrisburg PA
When you walk into the showroom at Genesis of York, you will experience the genesis of luxury.  You're not only witnessing a high-end luxury vehicle, but you are seeking out a lifestyle.  Genesis of York furnishes that and the all-new Genesis G70 showcases it at its peak.  Since its release and subsequent debut, the G70 is transforming how the world perceives luxury and luxury vehicles.  Now you can join the movement when you stop in and see the G70 in person.  Before you do so, feel free to check out what special offers we have this month on the G70.
The Award Winning 2019 Genesis G70 offers a harmonious drive at the helm of this spirited and refined, dynamic driving machine.  Whether you are new to the executive class or are seeking a more sleek and smooth luxury vehicle than you have previously driven, than the Genesis of G70 is for you.
The G70 was designed to capture the thrill of adventure and that emanates each time you step on the accelerator.  The G70 is sufficiently quick, whether you choose a 2.0-liter engine or the 3.3-liter V6.  The smaller 252-horsepower engine exhibits almost no turbo lag and is more fuel efficient than its V6 sister.  Additionally, it is the only engine in the lineup that has an available six-speed manual transmission, instead of the standard eight-speed automatic.  The 365-horsepower V6 G70 exudes the true meaning of sports sedan, capable of reaching 60 mph in 4.5 seconds.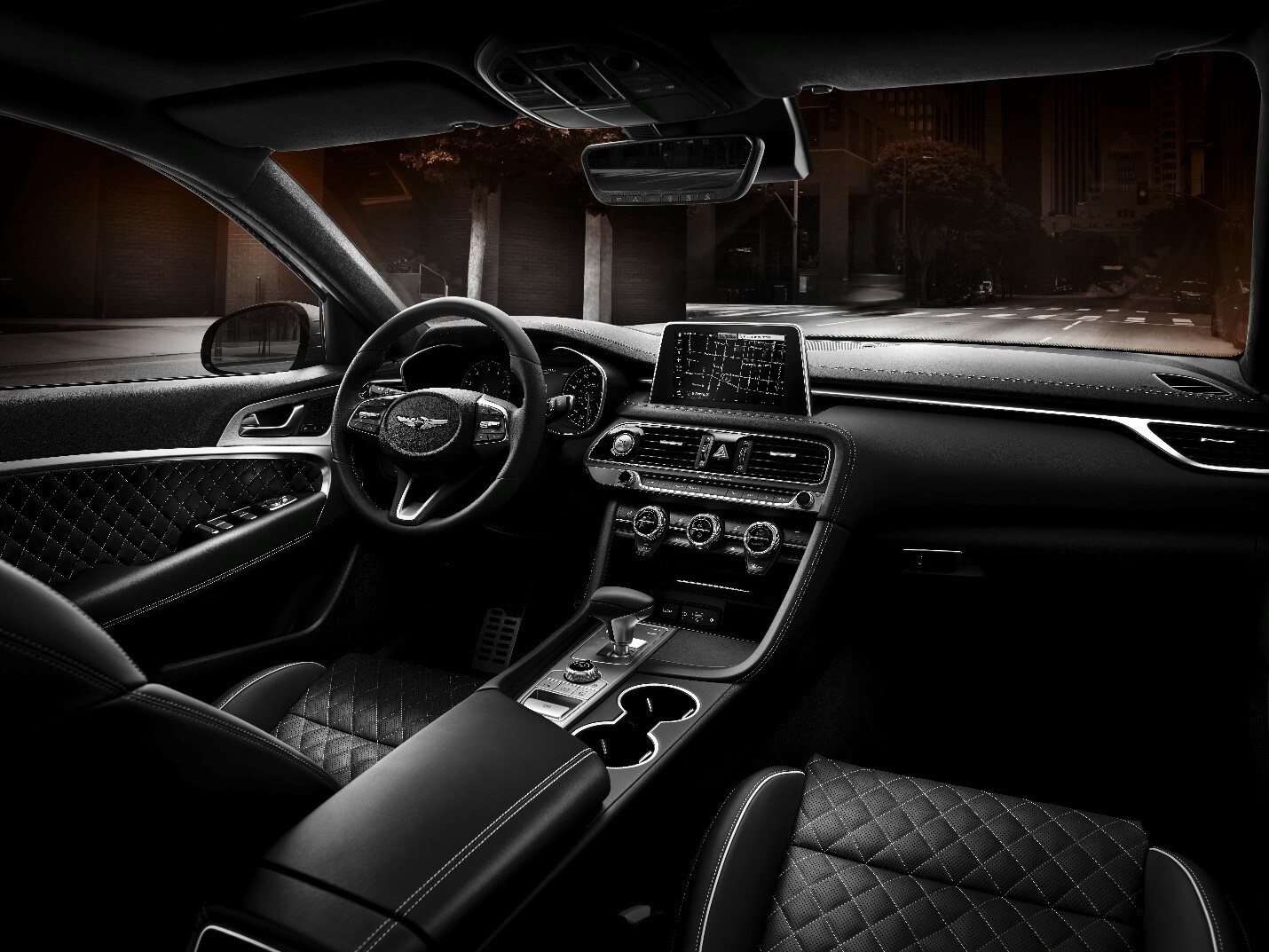 Refined Luxury & Elegance With A Modern Feel | Inside The G70
Inside this Genesis, you will discover a host of cutting-edge technology and premium comfort luxuries.  The front seats are extremely well cushioned and provide a spacious inside.  These seats come with a multitude of power adjustments to keep travelers cozy and comfortable. 
The interior attends to an abundance of minor details with elegant and modern touch with high-quality materials.  The G70's infotainment system is simple with easy to read graphics and straightforward menus.  Standard features include Apple CarPlay and Android Auto, and audiophiles will love the 15-speaker Lexicon surround-sound system.
Each Genesis G70 is built meticulously to withstand the rigors of the road and sustain the elements of life.  And that's why each new Genesis G70 comes with Complimentary Scheduled Maintance, standard for 3 years or 36,000 miles, whichever comes first. 
So whether you are taking an ordinary trip to Wegmans for groceries or getting dressed to the nines for a night out in downtown York, you can be confident that not only will you arrive on time, but you will do so in style with the pinnacle of luxury…the all-new 2019 Genesis G70. 
When you test drive the 2019 Genesis G70 in York, PA, you will truly understand why this luxury sedan is the smooth vehicle you have been waiting for your entire life.  Contact Genesis of York to schedule your test drive today.  We look forward to introducing you to the genesis of luxury!
If you would like to see or hear more about the G70 or any of the other Genesis models,  feel free to visit us on Facebook and YouTube.